A Gibsonville man operating a business that involves finding young drivers for motor sports organizations did not register as a sex offender as required, according a news release from the Guilford County Sheriff's Office.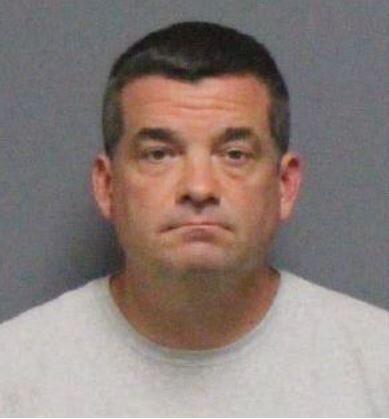 Joel Courage, 44, was arrested Wednesday and charged with seven counts of failure to register, falsification of verification notice and failure to return a verification form required under state statute, the sheriff's office said.
The sheriff's office Sex Offender Registration Unit received information Tuesday that Courage was operating E33 Motorsports & Development. The business helps find and develop young drivers for growing NASCAR and International Motor Sports Association teams, according to the release.
Courage had registered as a sex offender with the sheriff's office in February 2018. However, sheriff's office spokeswoman Bria Evans said he did not inform authorities about several social media accounts he had and that counts as a failure to register under state law. Courage was convicted in Sacramento, California, of 14 sex offenses in 2008, Evans said.
Courage was released from jail Thursday after posting a $100,000 cash bond and is scheduled to appear in court on Sept. 14, the release said.
Evans said she did not have any information regarding potential victims, citing the ongoing investigation.